How the Pandemic Impacted Your Child's Reading Development
If you follow reading instruction and early literacy news, then you know 2023 was a pivotal year for education. From Emily Hanford's high profile coverage of the literacy gap to "Sarah Schwartz Education Week series" on disruptions to the status quo, momentum for the Science of Reading hit an all time high this year.  
While this shift in educational instruction philosophy was a positive trend, on the flip side were the problematic results from the 2022 National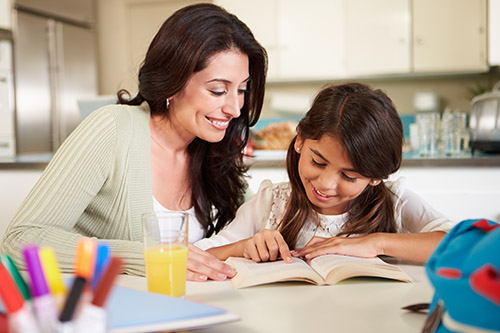 Assessment of Educational Progress (NAEP) report. NAEP is considered the nation's report card on reading and math scores. The findings were published in the Fall of 2022 which showed the largest drop in reading scores since 1990. The report highlighted the academic losses as a result of the pandemic, showing a large gap in performance for those kids/students who were already struggling. The pandemic resulted in kids who are academically delayed or missing critical skills development because of the loss of time in the classroom.
What Parents Can Do
Depending on what information parents receive from their child's school, it is important to understand your child's reading skills and scores. With the start of the school year, now is a great time for parents to engage with their kids' teachers.
How Parents Can Help Their Child As They Learn to Read
Fortunately, parents can play an active role in early identification of their child's potential for reading challenges including dyslexia. In fact, parents don't have to wait until their kids  start struggling with learning to read. You need to know what to look for. Here are some ways parents can identify young at-risk children before they experience reading failure:
Be observant of your child's language development. Listen for problems in rhyming, pronunciation and word finding.

Observe your child's ability to recognize and name both individual letters and sounds.

Know your family history. Be alert to problems in speaking, reading, writing, spelling or if a family member has dyslexia.  

Talk to your child's teacher. Be proactive in seeking out information on your child's reading readiness.

Check out parent-friendly resources from reputable sites like

Reading Rockets

that provide reading guides for parents.
If you observe some of these indicators you should consider having your child tested for early literacy skills. Reach out to your child's school to see what testing they do in Kindergarten – 3rd grades. School-based as well as certain at-home tests or "assessments" are used to help target specific skills that should be addressed for each child (e.g. specific decoding skills, comprehension, etc). The goal of the test is to find those "problem" areas early, ideally before the 3rd grade. That way, your child gets the reading support they need. Most recently, the State of California's Department of Education passed a new law requiring dyslexia testing and an evidence-based instruction guideline for schools. It cited research showing early intervention can change reading outcomes for kids struggling with learning to read.
Parents: It's Never Too Early to Test
Research shows the best chance kids have for success in school is when teachers understand their reading strengths and weaknesses and provide specific instruction or additional remediation where needed. Your child's teacher is a great resource for getting to know how your child's reading is developing as well as progress throughout the school year. Parents can and should ask their child's teacher what type of reading program they are teaching and discuss how it works. (For example, is there an established curriculum?) Depending on what grade your child is in, Parents can familiarize themselves with grade-level reading milestones.  Reading Rockets provides a parent-friendly overview of K-3 literacy milestones and tips for parents to support their child. If you are new to reading strategies, we recommend learning about the "big 5" pillars of reading, which describe the critical foundational skills young readers need in order to develop mastery.
Keep in mind each child has their own unique learning profile and may develop at a different rate than his/her/their peers. That said, parents have an opportunity to partner with their child's teacher, irrespective of the grade, to provide the support they need to overcome potential reading issues and become successful readers. The National Center for Improving Literacy has developed a parent-focused toolkit for supporting kids in their learning development. Decades of research indicates the earlier in your child's elementary years you can identify reading struggles, the more effective the intervention will be in helping your child reach grade level expectations and beyond! 
For parents looking to learn more about the importance of reading assessments as well as more information on early literacy screeners, check out our resources on the EarlyBird Families site.
Citations
– https://features.apmreports.org/reading
– https://www.edweek.org/by/sarah-schwartz
– https://www.nationsreportcard.gov/highlights/ltt/2022
– https://www.cde.ca.gov/sp/se/ac/documents/cadyslexiaguidelines.pdf
– https://improvingliteracy.org/family